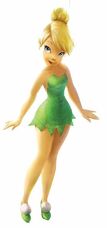 Welcome to the Tinker Bell Fan Wiki!

[

]
The Tinker Bell Fan Wiki is a place in which Disney Fairies fanfiction and fancharacters can be chronicled. Among the notable ones are Disney Fairies: Tyrannicus and Faults and Sorrows! Information about most fanfics can be found here.
This Wikia is mainly an idea by User:LordRhade, aka someone who has a lot of time to waste and who is considered odd for being a guy who likes Tinker Bell.
Help, please
[
]
This takes a while to work on, and I don't always have time to work on it, so please (I'm mainly looking at you, Cadet-Smash and Nira Rose), please give me a hand. Perhaps you can make some pages on other characters, places, etc.
Tinker Bell/Disney Fairies Fanfiction
[
]
There is, however, a condition. Only stories from FanFiction.Net will be chronicled here.
Latest activity
[
]